LOFAR-BG is the future Bulgarian LOFAR station.
LOFAR-BG – part of The National Roadmap for Research Infrastructure 2020-2027 г.
In May 2020, the infrastructure project LOFAR-BG, coordinated by the Institute of Astronomy and National Astronomical Observatory (IANAO), was approved for inclusion in the updated National Roadmap for Scientific Infrastructure 2020-2027 (NRSI), created and supported by Bulgaria's Ministry of Education and Science. Currently, members of the national consortium for managing the project also include the Dept. of Astronomy of Sofia University, the Dept. of Astronomy of Shumen University, as well as the Dept. of Radio Communication and Video Technologies of the Technical University-Sofia. In the future, we will be adding new partners to the consortium.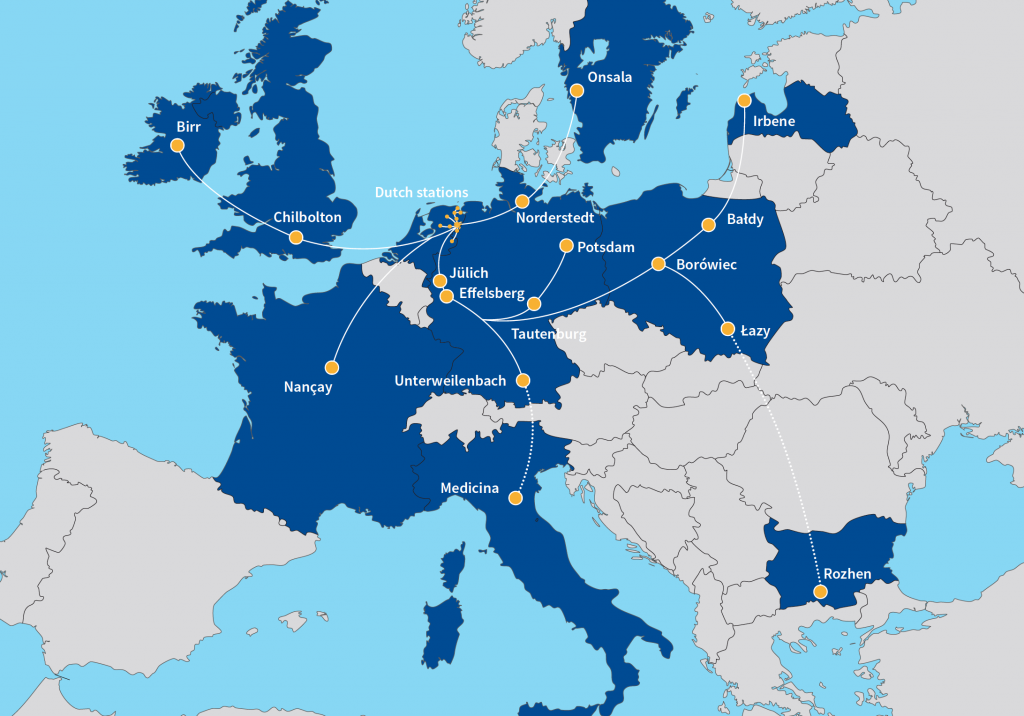 The LOFAR-BG project foresees in the next 13 years to build and develop a Bulgarian observational station of the LOFAR telescope, as well as high human potential for carrying out specialized astrophysical and geophysical research with the LOFAR-BG station and the entire LOFAR telescope.
In addition, the project will contribute to the development of scientific and engineering potential, for enabling the hardware and software support for the telescope, the processing and storage of petabyte-scale volumes of observational data, as well as automated analysis with AI systems. The project foresees active cooperation and exchange of know-how with other scientific institutions and the industry, as well as dissemination and communication of the radio astronomical research performed with the station.